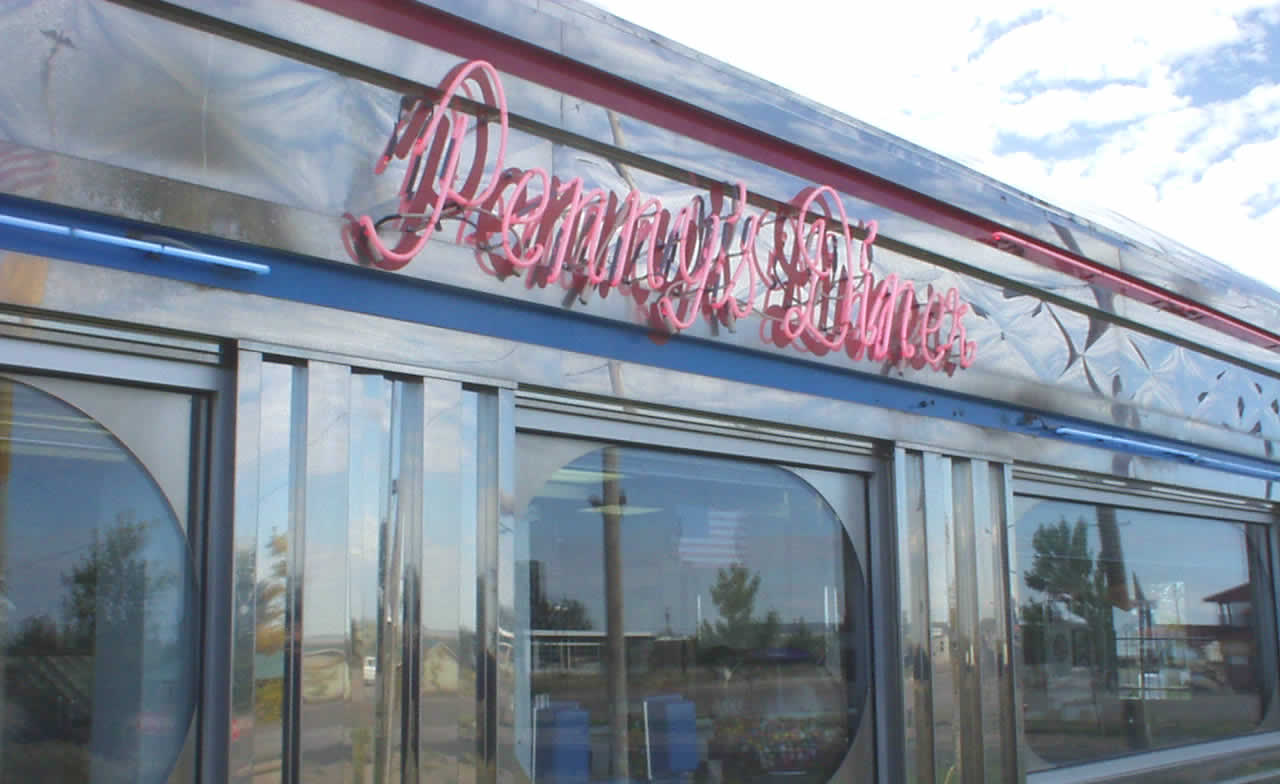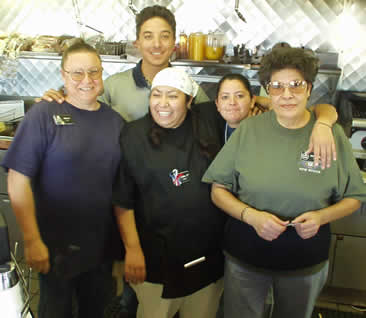 Traveling through New Mexico, on my way south to Roswell, I stopped into Penny's Diner on the southern edge Vaughn on Highway 285. Vaughn is an old railroad town about ninety miles north of Roswell. The wind was blowing about ninety, too. An old cowboy informed me that it's always windy there. However, it was there that I discovered the best chocolate milkshake I've ever tasted...thanks, Renee. But she was unhappy with the way the whipped cream layered on. The extra two glasses full of milkshake left in the mixing container more than made up for any problem with the whipped cream. The hamburger and fries were good, too. I apologize for not getting the short order chef's name, but I noticed that he was meticulous about preparing food and keeping everything in order. The Diner had that friendly air of Southwestern hospitality about it and it buzzed with activity. And, of course, I stopped there on the way back and had another shake. This time Renee got the whipped cream...just right. - MF
And, here's the whole gang from the Diner -
Right to Left:
Merlinda, Renee, Sara,Eric,
Joyce.
Left: Renee - Maker of the world's greatest milkshakes.