by Mel Fenson
Denver's Queen City Jazz Band scored an instant hit at the 2007 Longmont Jazz Festival, when they played their first tune - The Mississippi Rag, written by William Krell in 1899. It was the first rag ever written. Longmont's annual jazz festival was held at the Roosevelt Park Pavilion in late August.
Echoing sounds of 1920's Dixeland jazz, reminiscent of the styles of Louis Armstrong, Jelly Roll Morton, King Oliver and Ma Rainey, the Queen City Jazz Band, named after the Queen City of the Plains as Denver is known, has been entertaining audiences in Colorado, throughout the US, and in Europe for over 49 years. It is one of the top revivalist jazz bands in the country.
The band played lively renditions of: Yellow Dog Blues, a W.C. Handy tune from 1914 -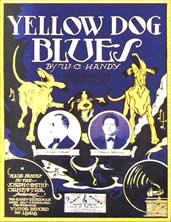 and Ain't Misbehavin - composed in 1929 by Fats Waller (and the name of a musical revue about black musicians of the 1920s and '30s, who were part of the Harlem Renaissance). When lead vocalist, Wende Harston burst forth with Irving Berlin's 1911 hit, Alexander's Rag Time Band, she electrified the audience. Other popular tunes included: The Lady is a Tramp, Dinah (a 1925 Ethel Waters hit), Westmoreland Weave, Madagascar; There'll Be Some Changes Made (Words & Music by Billy Higgins & W. Benton Overstreet, 1922), and Black Bottom - named after a popular Flapper era dance and a name that referred to black ghettos in some southern cities. It was made famous by early blues singer, Ma Rainey in a play
by August Wilson...
"If you go down in Black Bottom,
Put your money in your shoes,
The women in Black Bottom
Got them Black Bottom Blues.
Oh, good mama, Your daddy's got them black bottom blues."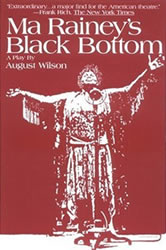 Bill Clark, who leads the band and plays tuba, is also an associate professor of music at the University of Colorado in Denver. John Bredenberg plays clarinet and is joined by John Bartmann on trumpet. Eric Staffeldt expands the brass sound on trombone. Ray Leake is on keyboard. Rory Thomas strums the banjo and Marl Shanahan backs the band on drums. Wende Harston, the lead vocalist, energizes the group with her terrific voice and powerful stage presence.
Founded in 1958, the group was organized by Denver disc jockey, Harney Peterson, who originated the idea of city jazz band for Denver and made his home available for groups to have a place to hold jam sessions. Peterson helped the Queen City group line up their first performance venue at a Denver roadhouse, where they continued to play off and on for many years.
The band has produced numerous CDs. Their CD, Forget Your Troubles, represents a good example of their work - with the recording of 16 classic jazz pieces, ranging from New Orleans ragtime to big band tunes. The title song, Forget Your Troubles is sung by Wende Harston. Also on the disk (and tape) are: T'ain't No Sin, Potato Head Blues, Sweet Georgia Brown, Basin Street Blues, and There's A Rainbow 'Round My Shoulder.
For more information and a look at their performance schedule,
visit the Queen City Jazz Band's website at:
www.dmamusic.org/qcjb/