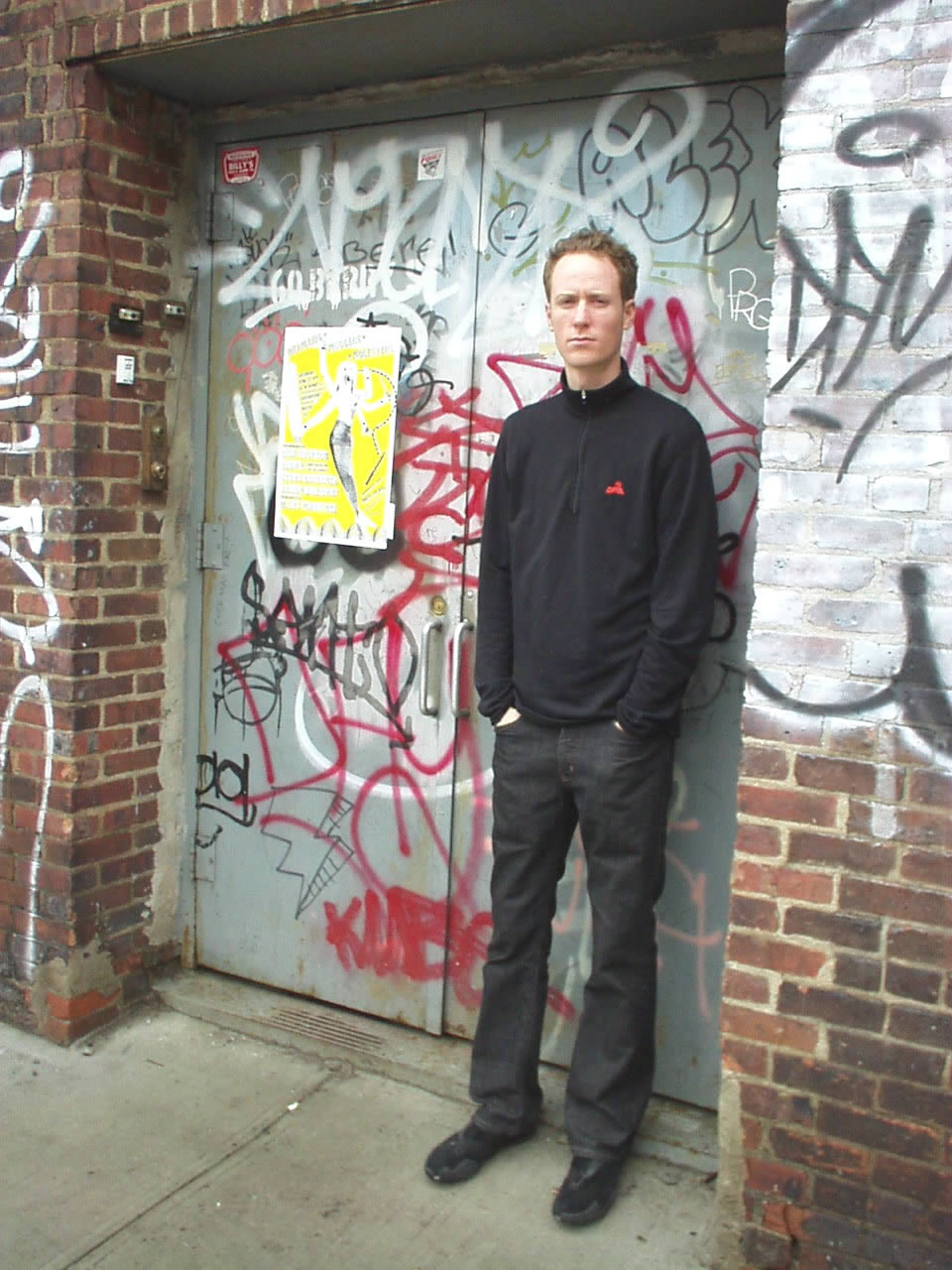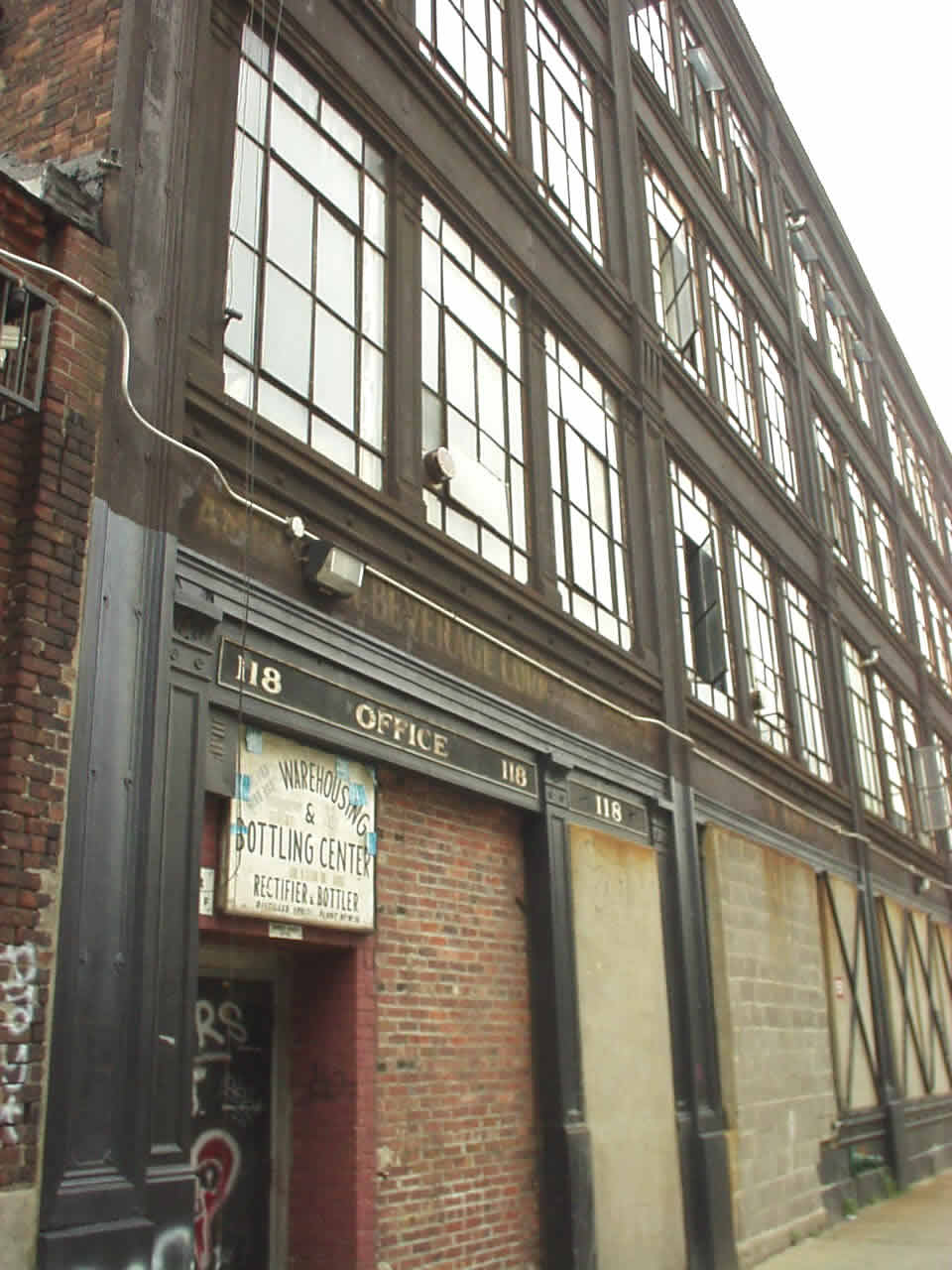 Brooklyn, New York
Lifestyle
by Mel Fenson
Living and Working in a Loft...
Lofty Living ...
It's not Fifth Avenue, but it is unique and very interesting, if you like turn-of-the-century, industrial-chic decor
and the rhythmic suround-sound that emanates from the workings of heavy equipment that even in today's high-tech world, continue to crank, moan and whir throughout the days and nights -as they did at the turn of the century - sending echos through corridors and canyons that form between the factory buildings that populate the neighborhood around the loft.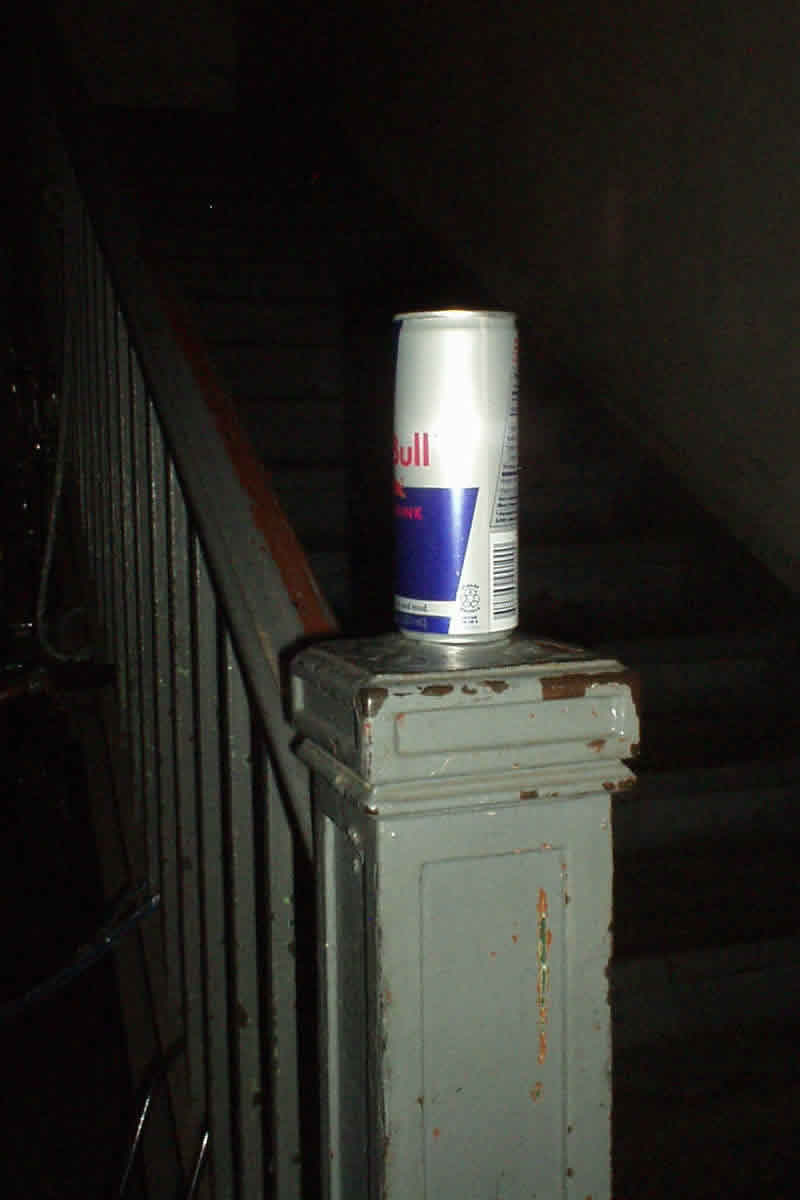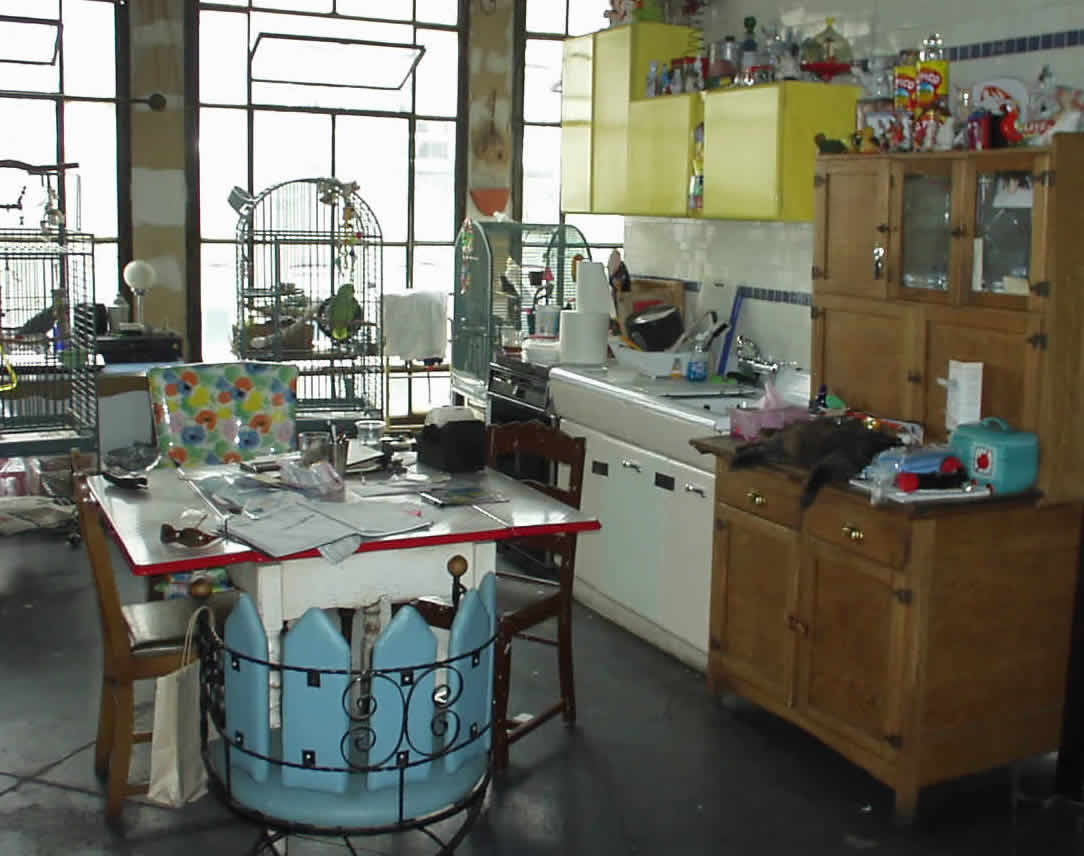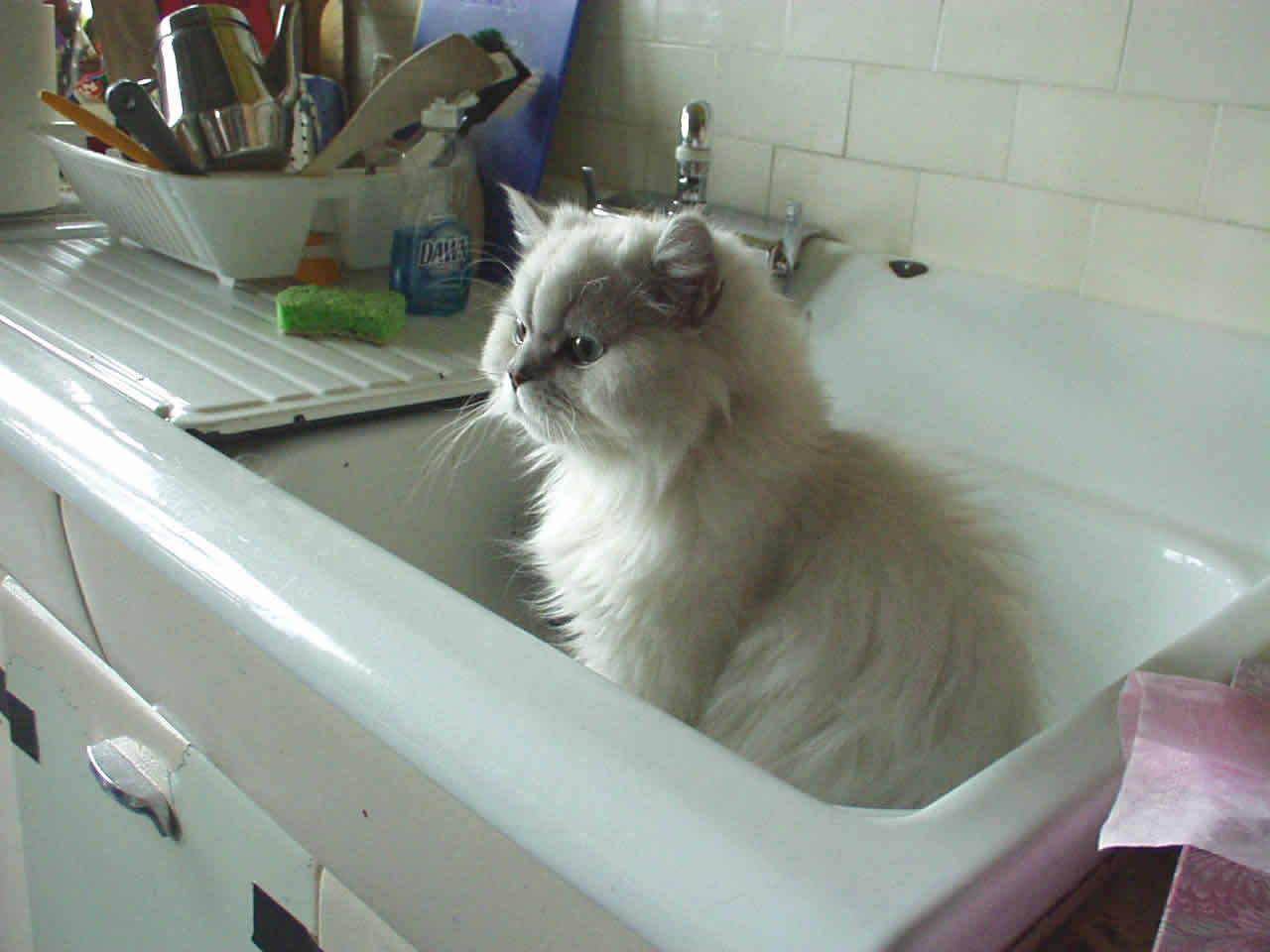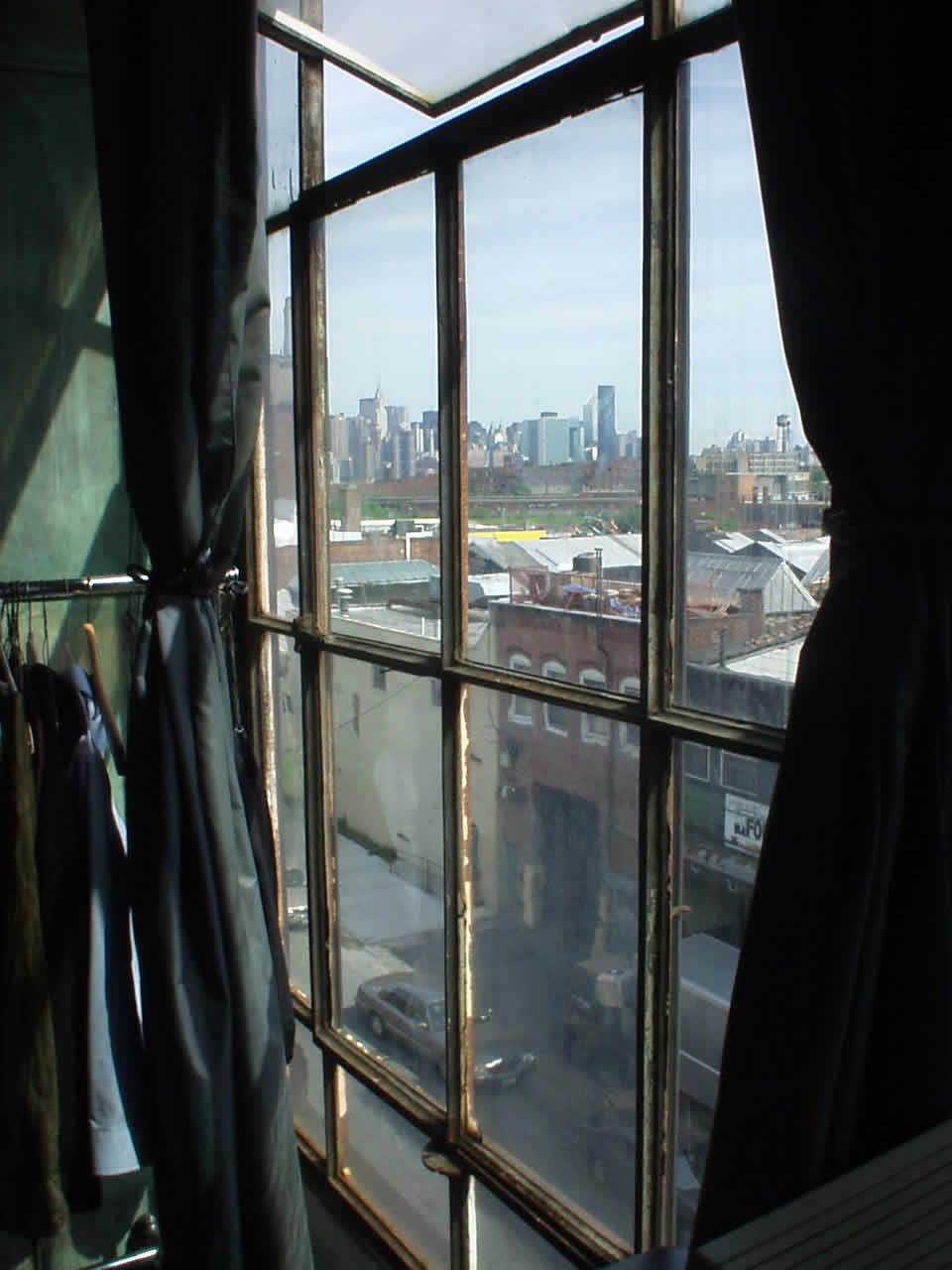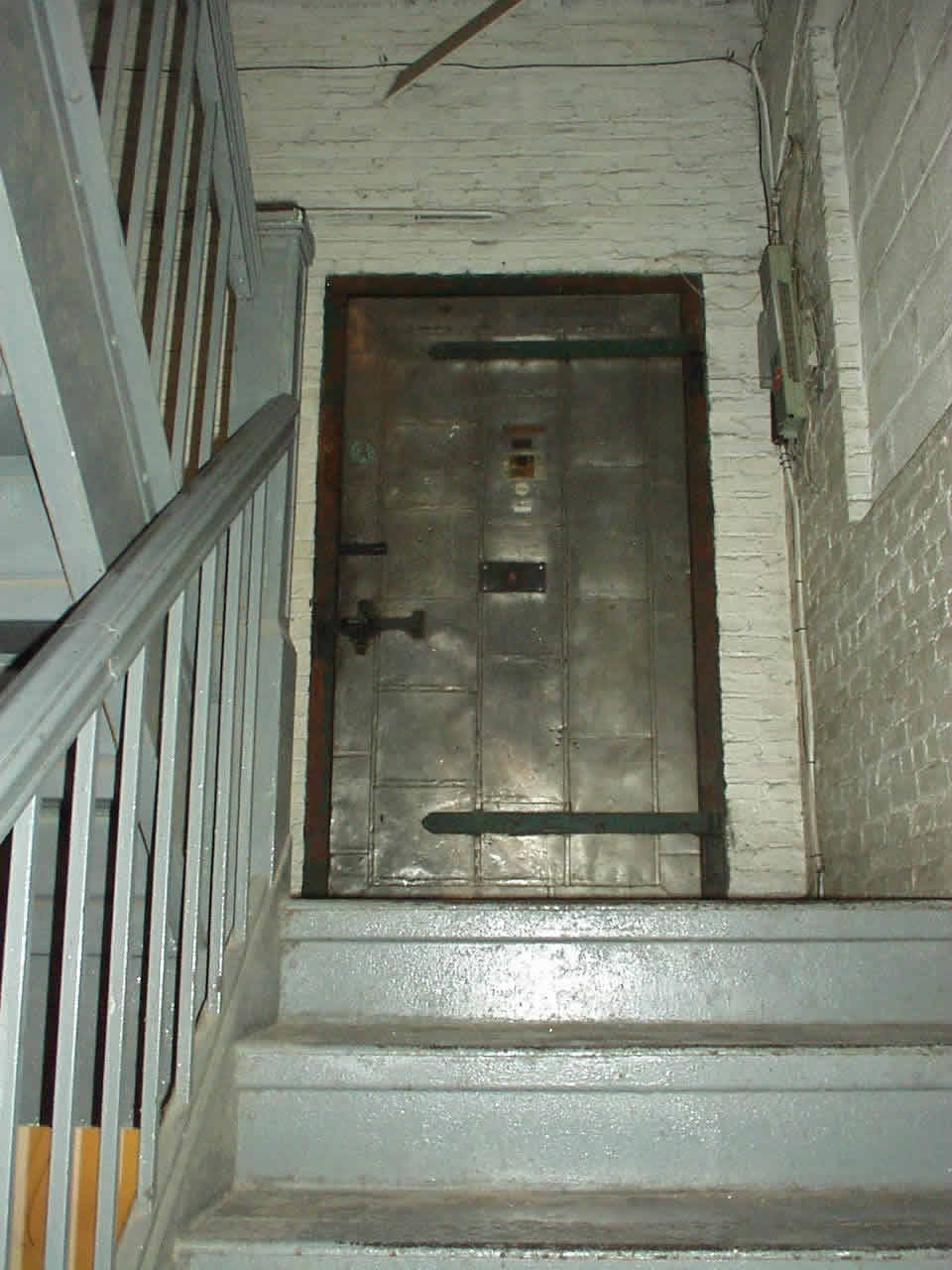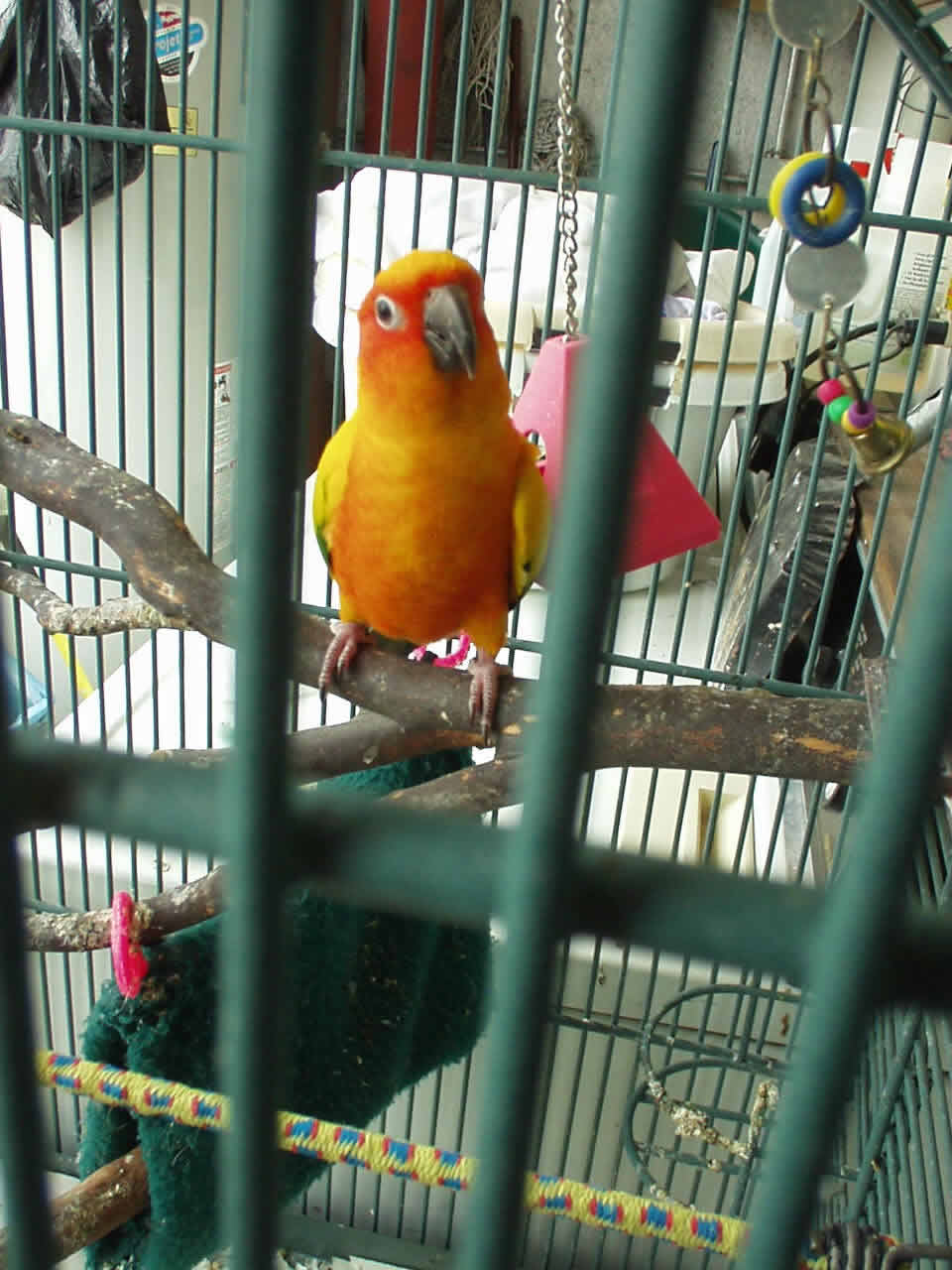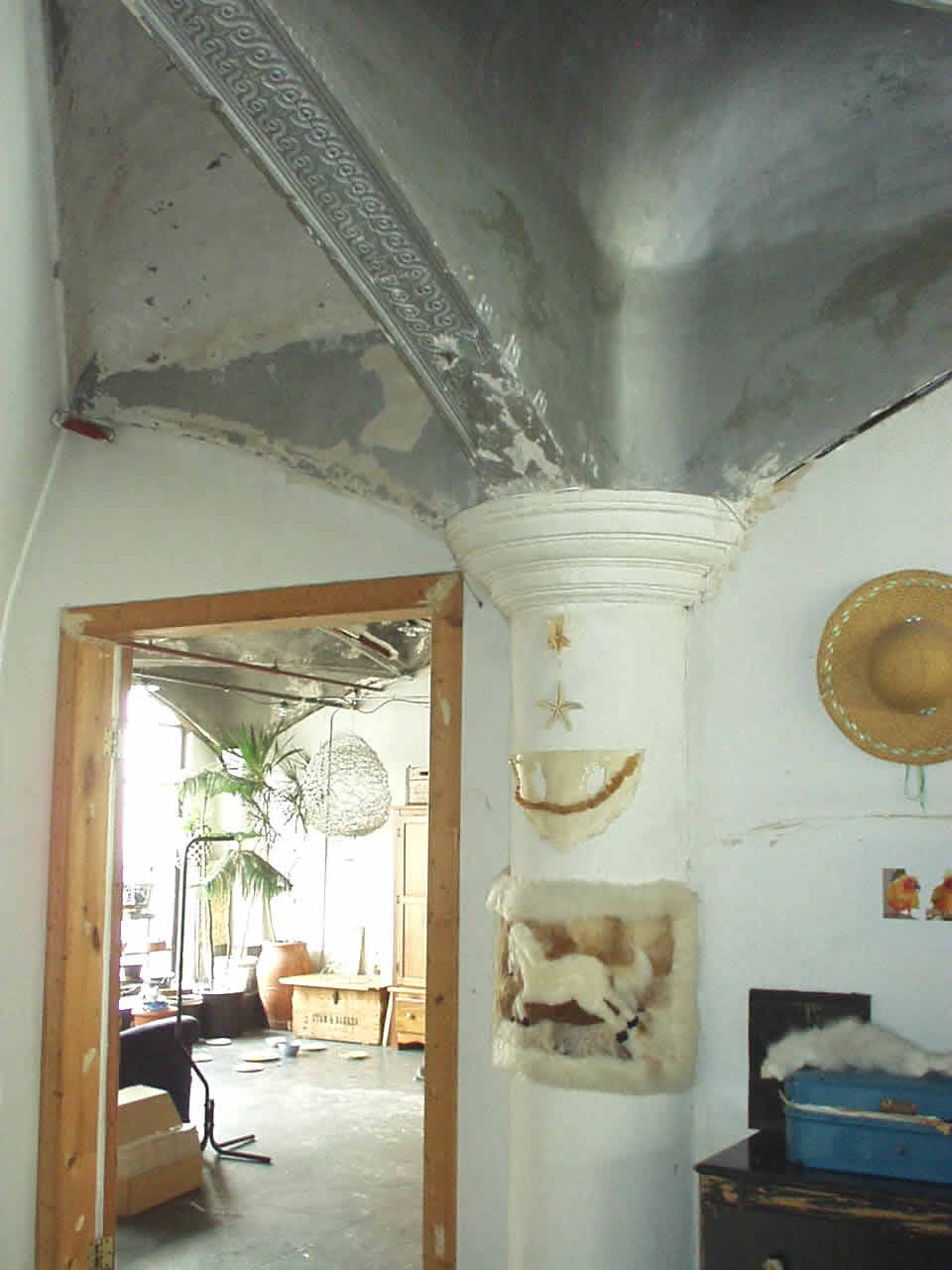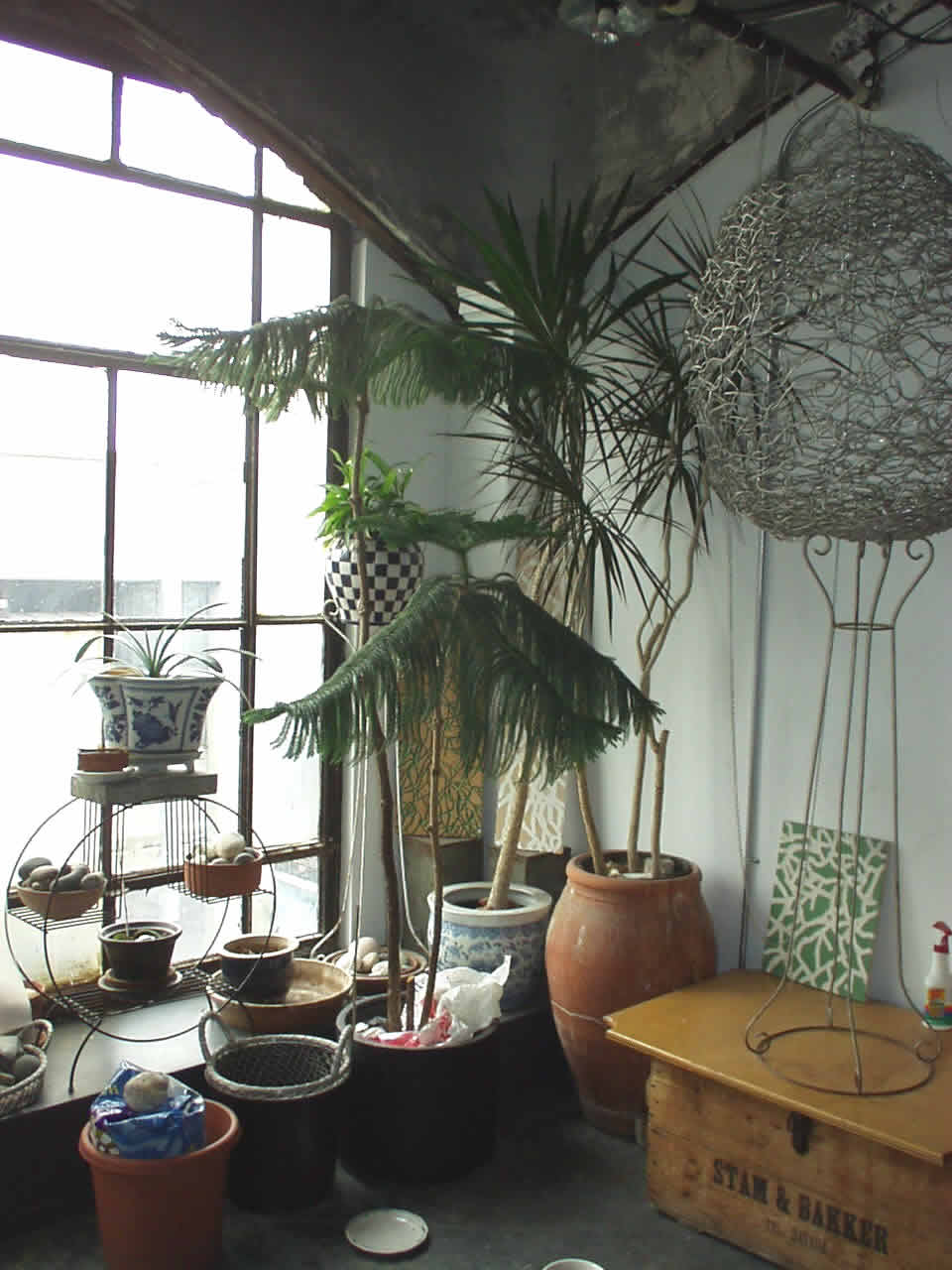 Treble, the parrot and Scruffy, the cat add their own screeches and muted meows to the cacophony of the neighborhood.
Eclectic kitchen decor blends with an array of bird cages, exposed plumbing, large industrial windows, architectural accents, pots, plants and creatively-designed lamps, paintings and, metallic sculptures created by
Ruth Kahn,
High Priestess of the Loft and
The Outpost and
artist-in-residence.
Manhattan skyline seen
from the loft.
Standing by the front entrance, Filmmaker, Ryan Fenson-Hood contemplates life.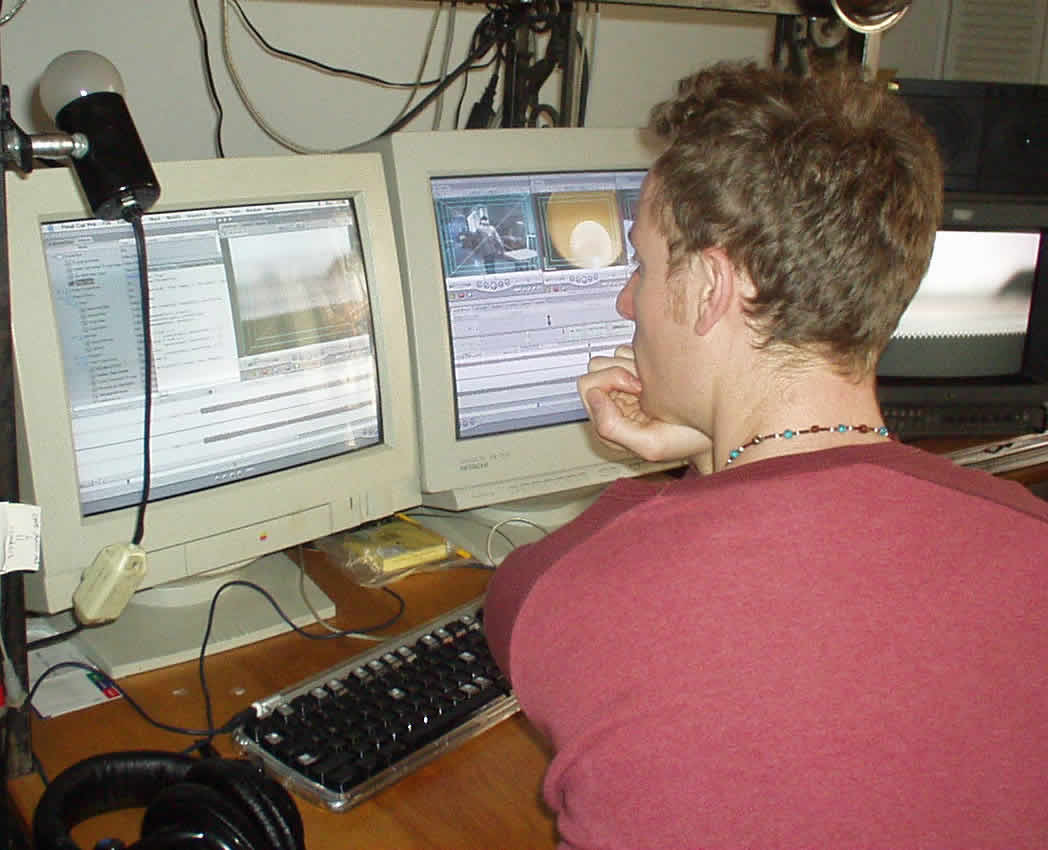 Also housed in the loft is a...
Film Studio - called,
The Outpost
It is illuminated by high energy young filmmakers, who labor day and night, staring into one-eyed MAC- Creatures, that hold them spellbound with rapidly changing sounds and images.

They edit documentaries filmed by
young New York filmmakers, who have won grants to have their work professionally edited at the Outpost - and in their spare time in the wee hours of late nights and early mornings, those same editors find time to follow their own passions - editing their own film projects.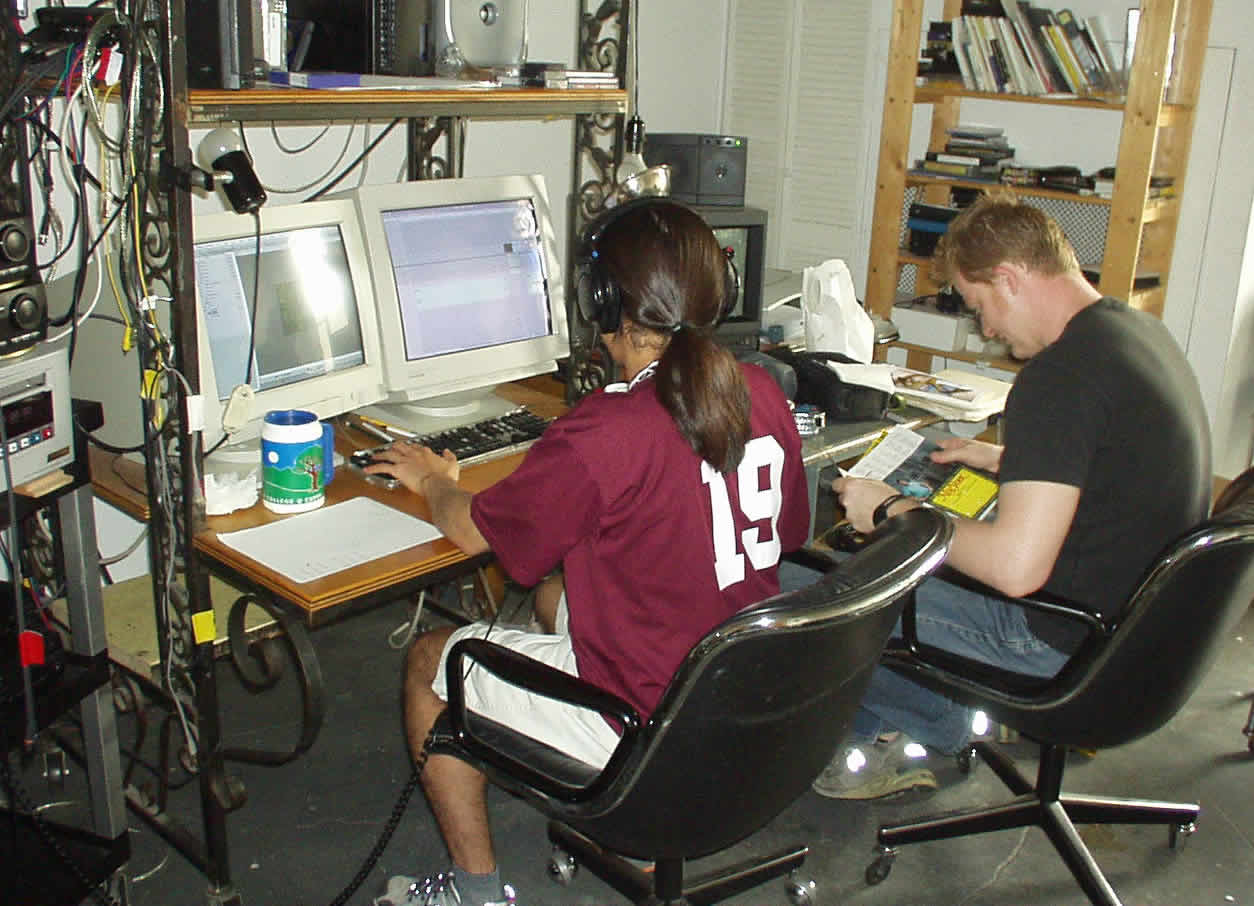 Above: Ryan Fenson-Hood edits a film sequence.
Below: Fernando Feria edits a film for a
studio client.

Below Right: Ryan takes a brief reprieve on the Loft's rooftop garden. Manhattan skyline is in the distance. Tower at far right is the Empire State Building. Go to Rooftop Garden
Working in a Loft...